Future-proofing your career one micro-course at a time
Topics
Featured
Share online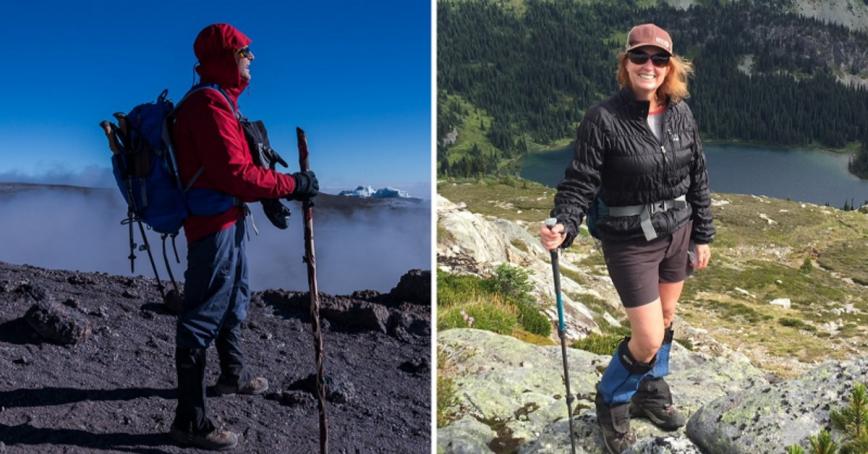 Caught between COVID and cancer, Kevin Root's career as a quality assurance contractor was suddenly put on pause last year. Looking for a way to level-up his professional credentials while waiting and healing, Root jumped at the chance to take a free six-week micro-credential program at Royal Roads University called Leading Projects in a Digital Environment.
A graduate of RRU's Project Management program, Root has a long history leading quality assurance teams in the forestry, mining and oil and gas sectors. But a cancer diagnosis — combined with pandemic shutdowns — had a profound effect on his working situation.
"Everything changed very quickly," he says. "We already had to adapt quickly to working remotely because of COVID; then, because of the cancer treatment, I wasn't physically able to work at all. The chance to further my professional skills came along at exactly the right time."
Root said the intellectual stimulation provided by the course was exactly what he needed.
"I was stuck at home, but I still wanted to be able to learn and grow," he says. "Even though I didn't know exactly what my work environment is going to look like in the future, I knew motivating and managing teams who are communicating through computer screens was going to be part of it."
Like Root, Marg Leehane signed up for the funded micro-credential to prepare for an uncertain future in her industry.
Leehane, who holds a Master of Arts in Tourism Management from RRU, is part-owner of Great Bear Lodge, an all-inclusive retreat offering grizzly bear viewing and wilderness tours out of Port Hardy. The lodge was closed in 2020 due to the pandemic, and Leehane is still unsure if she will be able to re-open this summer.
"Like so many tourist operations, we have no idea what the future will hold for us," she says. "Although I'm hoping to continue where I am, I know I have to take a longer view on my own preparedness for change."
When Leehane read about the fully funded course in a tourism industry newsletter, she signed up for it right away.
"It was such a timely opportunity — both to do something intellectually challenging and for some highly relevant professional development while we were closed.
"Even if we can't yet see how COVID is going to transform the tourism sector, it's clear digital environments are going to play an important role," she says. "This program was an amazing opportunity to learn new skills that better position me for whatever happens in the future."
Equipping mid-career professionals to adapt to rapidly changing work environments is one of the rationales behind the trend toward micro-credentialling taking hold in departments across the post-secondary sector, says RRU Professional and Continuing Studies Associate Vice-President Zoë MacLeod.
Micro-credentials are earned through short, focussed programs that allow participants to learn new skills, to adapt and thrive in changing work environments, and to be more nimble and confident about career challenges. Importantly, many micro-credentials are recognized as accredited offerings that ladder into established degrees or certification.
"We know the world of work is changing, and COVID is accelerating that change in a lot of sectors," MacLeod says.
"Micro-credentials are emerging as a way of helping people transform their professional skills immediately, while providing the option to connect their learning directly toward a certificate, diploma or degree in the future."
MacLeod adds that RRU is uniquely positioned to offer these valuable micro-credentials online.
"It's totally in our wheelhouse. Royal Roads has a long history of offering high-demand skills training that connects directly to labour market needs — and of doing that through remote learning environments. We're thrilled to now be able to offer that learning through short-term micro-credential offerings."