Conflict analysis student on using skills as Olympics rugby referee
Topics
Featured
Share online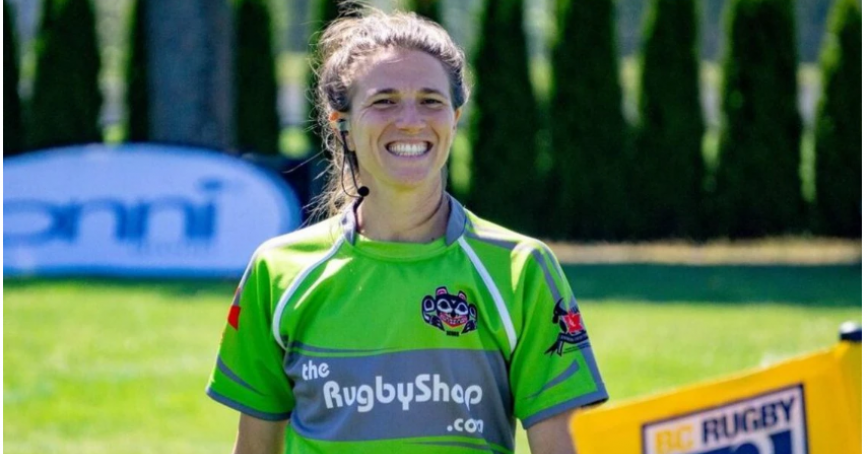 Master of Arts in Conflict Analysis and Management student Julianne Zussman is once again shining in Tokyo this month as she officiates for Women's Rugby Sevens at the Olympics.
She spoke to the Times Colonist about officiating at the highest levels of her sport and using the skills she is learning at Royal Roads.
Here's an excerpt:
The fitting combination of being in the master's program for conflict resolution at Royal Roads University and refereeing rugby at the Olympics is not lost on Julianne Zussman of Victoria.
"Too easy," she said with a chuckle.
Zussman will be doing a lot of conflict resolution over the next few days as one of eight female referees chosen to officiate in the women's sevens competition at the Tokyo Olympics.
"The Olympics are unique and transcend the sports world and I'm privileged to be part of it," said Zussman.
[…]
She also knows the game from the bench and is assistant coach of the University of Victoria Vikes women's team.
"It gives me empathy for what the players are going through," said Zussman, who also played for Canada in sevens.
"Being a former player, I can anticipate as a referee what will happen next on the field and that helps me be in a great position on the field."
Positioning is one thing, conflict resolution another.
"There are a lot of emotions during a game among the players and it's important to get across, as a referee, that any decision you make is not personal," said Zussman.