Call for submissions extended for doctoral conference
Topics
Featured
Share online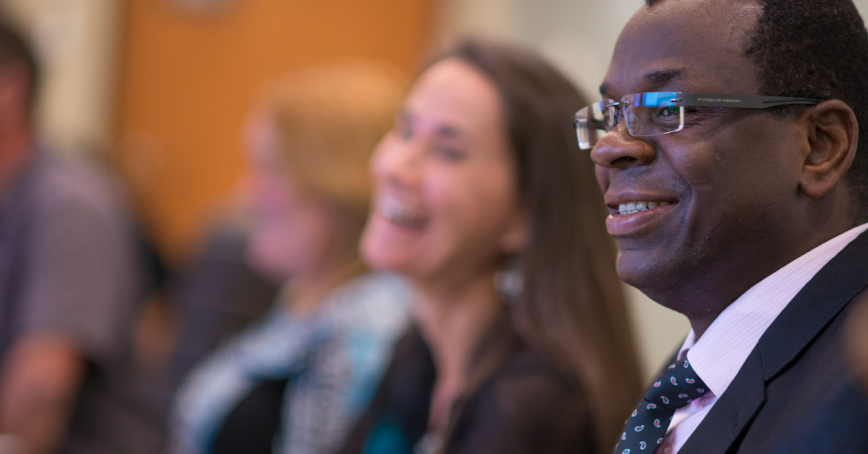 Royal Roads will host its first doctoral conference from August 20 to 22, 2021, focused on socially engaged applied doctoral research in Canada. Topics of interest include some of humanity's biggest challenges, like climate change, the COVID-19 pandemic and recovery.
The deadline for submissions has been extended to May 25, 2021. Submissions are open for papers from doctoral students as well as extended abstracts from supervisors and faculty members. Doctoral students at any phase of their research and doctoral supervisors and faculty interested in discussing doctoral scholarship and supervision can submit papers and register to attend the virtual conference.
"We focus on a hybrid model of doctoral programs here at Royal Roads," says Assoc. Prof. and Doctor of Business Program Head Hassan Wafai. "Students are doing research that produces actionable and relevant knowledge that helps organizations and communities address complex problems."
All submissions are subject to peer review by the conference editorial committee, comprised of Dr. William Holmes, Dr. Brigitte Harris, Dr. Robert Mittelman, Dr. Mary Bernard, Dr. Hassan Wafai, and Dr. Jaigris Hodson. Doctoral students will also be invited to serve as reviewers.
"Doctoral studies and students are found in many disciplines outside of academic settings," says Prof. Mary Bernard, conference co-lead and Program Head for the Royal Roads Doctor of Social Sciences. "They can end up in leadership positions in many different fields."
Doctoral students will present papers at the conference, and there will also be time for doctoral advisors from across the country to connect and discuss how to maintain quality of research as the idea of a doctorate is evolving.
The conference is funded by the Social Sciences and Humanities Research Council (SSHRC) Connections Grant.