Related program area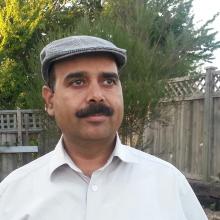 I am confident and have high expectations for my new career in Disaster and Emergency Management.
"I chose the Master of Arts in Disaster and Emergency Management at Royal Roads University to gain the education I need to find a new career that provides me personal and professional satisfaction. The program structure of online learning supported by on-campus residencies was convenient for me from a geographic perspective, as well as being a good fit for my current schedule.
This program was my first experience with an online degree, and while I was confident I'd be able to gain a basic knowledge of disaster and emergency management, I didn't know what to expect initially. The program, especially the practical application of our learnings, exceeded my expectations, making Royal Roads University the best institution I've ever attended.
I highly recommend this program to anyone interested in, or currently working within, the humanities field. Not only did this degree provide me with an extensive education, it also offered a rich and practical experience through the practicum, major research projects, and group assignments, and has provided me the knowledge and confidence to further my career."