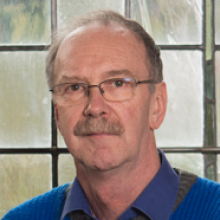 Mike Dominy
Audio Visual Technician
CTET
Summary
Mike is responsible for providing technical support for the daily operations of presentation technologies in all learning spaces on campus including classrooms, event rooms, meeting rooms, special purpose rooms and breakout rooms. He supports and trains staff and students on the use of audio visual equipment and presentation technology systems. Mike coordinates inventory management, testing, maintenance and repair of all equipment and the loan out of audio visual equipment to staff and students.
Experience
Mike has been employed at Royal Roads for 20 years where he has provided technical assistance, training and customer service to staff and students for a variety of events on campus and is the direct liaison for external clients using our facilities.
His other activities include: Music Director for the Westshore Community Concert Band and the Chief and Petty Officers' Association Band as well as a freelance audio recording engineer.
Contact me