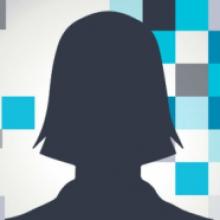 Laura Wenhui Jiang
International Associate (Translator), Casual
CTET
Summary
Laura Wenhui Jiang joined the CTET team in 2016. As translator, she provides English to Mandarin translation in different disciplines, working with RRU faculty, program coordinators and CTET Learning Technologist to replace translated material within the course shells through the Moodle LMS. She views her role as part of the CTET professional team that works toward successful blended delivery of RRU China-focused international programs and excellent learning experiences of international learners beyond differences in language and culture. She is an associate member of the Society of Translators & Interpreters of British Columbia (STIBC).
Experience
Jiang is a translator with over fifteen years of experience, with eleven published books translated or co-translated by her. She worked as a faculty member in Guilin Tourism University and as a certified tour guide in China. Now based in Victoria, she has offered her language supports and intercultural skills to the Intercultural Association (the ICA), the ICBC, and other organizations for their clients' benefits. She also volunteers for the Chinese social media campaign of Royal BC Museum.
Credentials
Jiang is a RRU alumni with her Master of Arts in Intercultural and International Communication obtained in 2014. She also holds a Bachelor of Arts in English Language and Literature from Peking University in China, Diploma of Hospitality Management from the Educational Institution of American Hotel and Lodging Association (the EI-AH&LA), and Postgraduate Diploma in Hotel Management from Swiss Hotel Management School in Switzerland.
Contact me