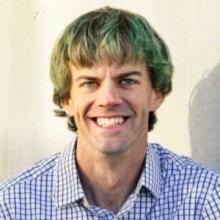 Jason Oliver
Team Coach
Student Services
Jason Oliver (pronunciation) is a team coach at Royal Roads University who uses his experiential and wilderness education background to facilitate learning with a growth mindset.
As a Certified Co-Active Coach and a member of the International Coaching Federation, Jason's coaching incorporates reflection, self-awareness and emotional intelligence to help students become outstanding leaders and teammates.
He holds bachelor's degrees in economics and business management from North Carolina State University and in education from the University of British Columbia. He also holds a Master of Science in Organizational Leadership from the University of Colorado, including a capstone project on emotional intelligence. 
Jason loves adventuring outdoors using human-powered recreation and traveling with his family. His current personal learning includes studying Spanish.
Contact