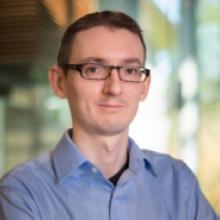 Jason Keddie
Instructional Designer
CTET
Summary
Jason joined CTET in March 2015, where he has enjoyed collaborating with faculty, program staff, and the Learning Design team to design, develop, and implement RRU courses. He supports the development of faculty and staff by facilitating various face-to-face and online CTET workshops such as Instructional Skills Workshop and Facilitating Learning Online. Jason is interested in designing engaging, constructivist learning environments that support both student-centred learning and the RRU Learning and Teaching Model.
Experience
With over 20 years of experience as a consultant in the Information Technology industry, Jason has expertise in collaborating with business leaders to deliver innovative solutions. Recently, he had the role of Senior Learning Technologist at RRU, where he managed learning technology projects while supporting course design and development.
Credentials
Master of Arts in Learning and Technology in progress (expected completion June 2019), RRU
Lieutenant Governor Silver Medal Award, Camosun College
Diploma in Computer Systems Technology, Camosun College
Diploma in Arts and Science Studies, Camosun College
Programs
Jason facilitates various workshops for staff and faculty through CTET.
Contact me