Share online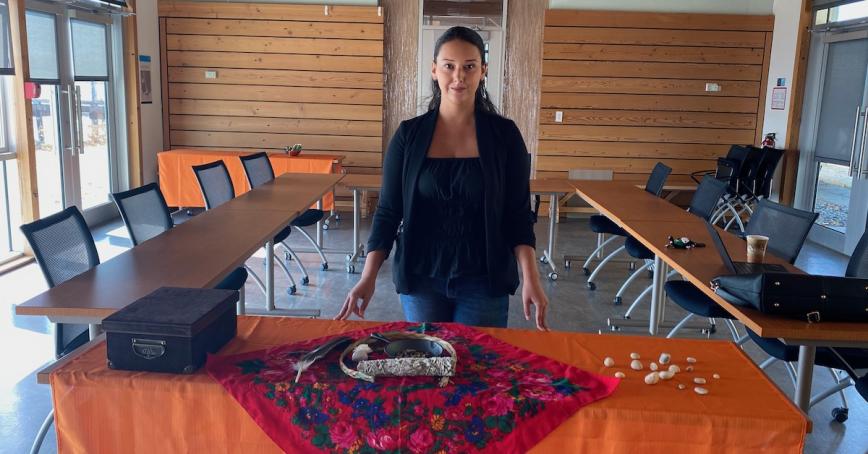 -
Timezone: PDT
Student event
In person
2005 Sooke Road
Colwood BC V9B 5Y2
Canada
All RRU students are invited to join us for our monthly Sage and Sharing circle on November 30th from noon to 1:00 p.m. at Sneq'wa e'lun/ Blue Heron House!
Sage and Sharing is a monthly circle hosted by Indigenous student services to offer a space to come together to celebrate the passing month and recharge for the upcoming month. This event is open to all RRU students and does not require any registration. If you would like a ride to the event, meet us outside the Habitat Cafe to hop on a golf cart to Sneq'wa e'lun. We will be offering rides from 11:40-11:55 (and rides back up the hill after).
We chose the name Sage and Sharing to try to capture our hopes for this gathering as we will host a smudge circle using the sage medicine as a way to share with everyone a practice that has been used by many Indigenous communities as a cultural wellness practice and for ceremony.
We will provide everything needed to smudge as well as some coffee and tea.
Bring your stories of the past month, and an open heart and mind. If you want, you can bring lunch with you. You are welcome to stay for the entire hour or part of it and although you are welcome to smudge it is not a requirement.
Contact Indigenous Student Services for more information.