Share online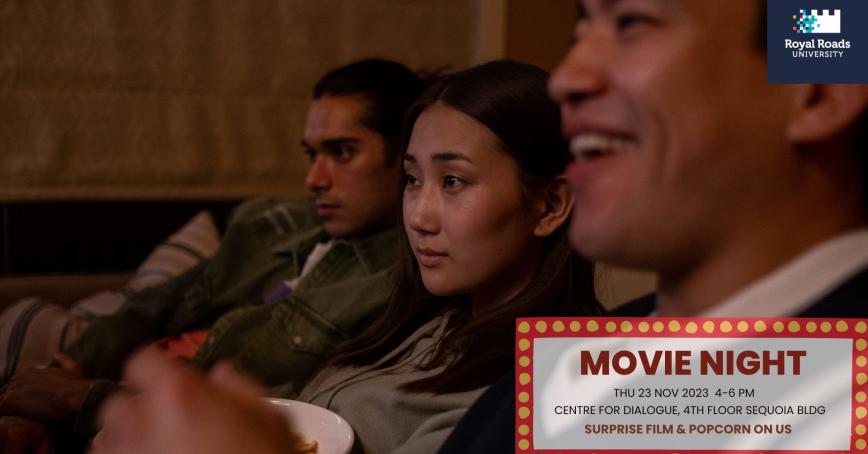 -
Timezone: PST
Student event
In person
2005 Sooke Road
Centre for Dialogue, 4th Floor Sequoia Building
Victoria BC V9B 5Y2
Canada
Tis is the season to have some fun! 
It's time to get fired up for Winter with a movie night at RRU. 
Join us for an enchanting evening of movie magic, laughter, and camaraderie with your fellow Royal Roads community members. We have a special surprise movie in store for you, and it's bound to put you in the holiday spirit. Our film selection for the evening is a closely guarded secret. But rest assured, it's a heartwarming holiday classic that will delight audiences of all ages. Think cozy ambience, twinkling lights, and the magic of the season, and…No movie night is complete without the irresistible aroma of freshly popped popcorn. 
Bring your classmates, make new friends and get ready for a fantastic evening of surprises, laughter, and warm memories.