Share online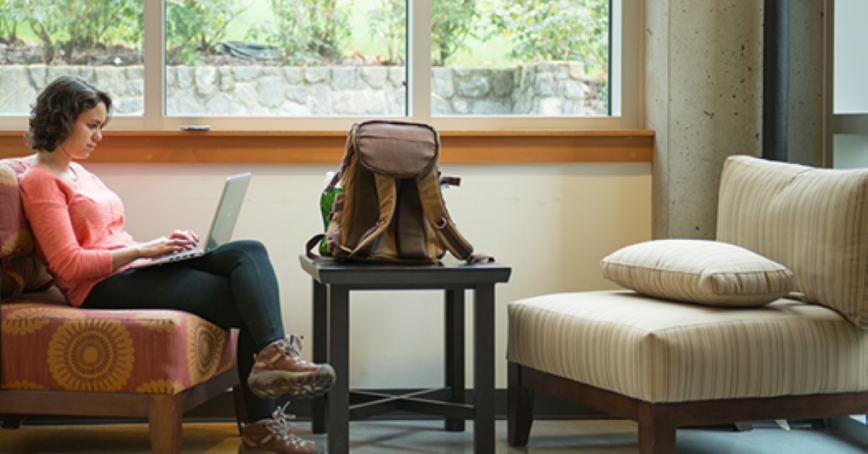 -
Timezone: PDT
LaunchPad Live
Online
These sessions provide a general overview of life at the university. They include information such as campus details and location, events and volunteer opportunities, basic housing information, and the function of the Student Engagement department.
The LaunchPad Live! sessions are casual drop-in Question and Answer sessions hosted online via Blackboard Collaborate. Not only will you get a chance to try out the Collaborate technology, but you'll also be able to connect with other new students and Student Services staff members in order to get your questions answered about your oncoming journey with Royal Roads University.
Each interactive session will last about half an hour and is designed to be drop-in, so please stay for as short or as long as you like. Collaborate allows you to either participate using a mic and headphones (like Skype) or to ask questions over a chat function. You will require speakers or headphones for the session.
Please note, we are not able to provide program-specific information during The LaunchPad Live! sessions. However, we will be able to refer you to the right person to get your questions answered. Contact Student Services with any questions you have.