Share online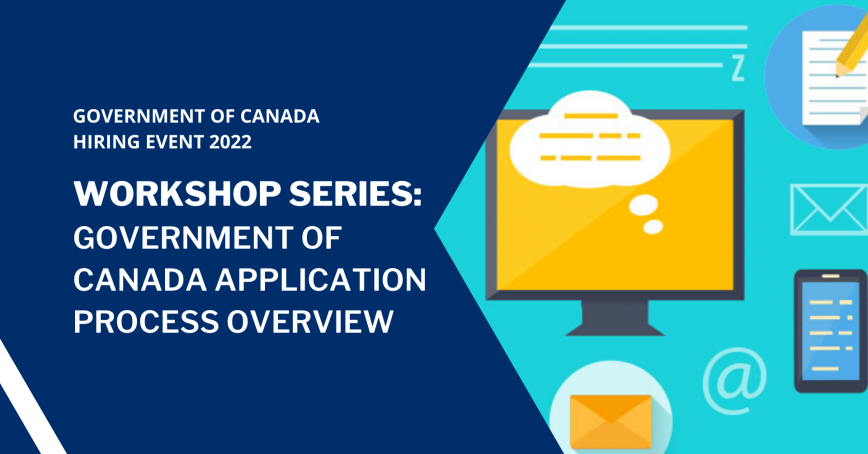 -
Timezone: PDT
Student event
Online
Royal Roads University's Career Learning and Development Centre, the Public Service Commission (PSC), and the Canada Border Services Agency (CBSA) have come together to host the Government of Canada (GoC) Hiring Event in Spring 2022. The purpose of the Hiring Event is to support Royal Roads' mid-career students' applications to skilled positions with the GoC. Candidates who are successful in the application process will be invited to participate in a virtual interview with the possibility of receiving a conditional offer.
The RRU Federal Ambassador acts as the point of contact between the GoC and RRU students. The Federal Ambassador's responsibilities include promoting Federal job postings to students, supporting students in crafting Federal job applications, and hosting workshops that provide insight into the GoC hiring process.
Students and recent graduates! Please join Sana Fatima, RRU Federal Ambassador for a virtual workshop series to prepare for the GoC Hiring Event. Workshop topics include:
Networking

Application process

Application tips

Interviewing
Students are encouraged to attend these workshops to gain insight into the Federal hiring process.
The second workshop in the series will focus on the application process. Do you want to learn how to search for and apply to federal job postings? In this workshop, the Federal Ambassador will guide you through the steps involved in the online application process for GoC jobs.
Here is the link to join the zoom meeting: Zoom Link | Meeting ID: 821 6088 5498
Contact the Federal Ambassador for one-on-one support
**Please note that the Government of Canada does prioritize applicants that hold Canadian Citizenship or Permanent Residency. However, there are certain departments and agencies that have more flexible hiring practices. All students who are interested in these workshops are encouraged to attend, as you will leave gaining tangible skills and insights on various career based topics. Please reach out to the Federal Ambassador, Sana Fatima, should you have any questions.