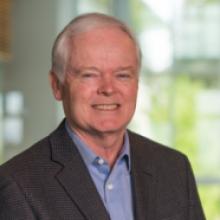 David Stevenson
Instructional Designer
CTET
Summary
David has been an instructional designer and associate faculty member at RRU since 2011. David enjoys working with faculty, program staff and members of the CTET team to design, develop and implement online, face-to-face and blended courses that support the RRU Learning and Teaching model. He also supports faculty and staff through facilitation of workshops such as ISW and ISWO. David's interests include the use of technology to enhance online teaching and learning and Lean Higher Education.
Experience
With over 25 years of experience in the manufacturing industry, of which 15 years were in corporate training roles, David's fields of expertise are in learning and development, operations and supply chain management and Lean management. He also has many years of experience as a teaching assistant, as a lead problem-solving coach and more recently, as an online instructor for RRU.
Credentials
Master of Science in Operations Management, Kettering University
Master of Business Administration, Queen's University
Bachelor of Education in Adult Education, Brock University
Bachelor of Arts, Queen's University
Certificate in Lean, Flexible Systems, Kettering University
Certificate in Quality Assurance, Durham College
Programs
As the program liaison instructional designer for the School of Business, David supports the MBA, MGM, BCom and BBA programs. David also serves as the ID liaison for the School of Environment and Sustainability (SES). In his associate faculty role, he has been teaching Operations and Lean Management courses in the RRU School of Business MBA and Bachelor of Commerce programs since 2011. 
Contact me