Related program area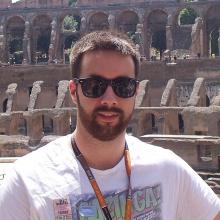 I have developed a true understanding of what real sustainability is, and how to achieve it.
"The primary reason I enrolled in the Master of Science in Environmental Practice program, with a focus on renewable resource management and conservation at Royal Roads University was due to my strong desire to improve myself while making the world a better place, specifically relating to sustainability and environmental management and conservation. I have always had an interest in learning new concepts that provide real benefit to society. Another reason for my decision to return to higher education was my understanding that a graduate degree can open doors an undergraduate degree can't within the current competitive job market.
My degree has helped me see the big picture, prioritizing what is important and helping my organization assess priorities relating to environmental protection and resource management. I have developed a true understanding of what 'real' sustainability is, and how to achieve it. I now have a much stronger realization as to how critical it is that we change our practices for the good of our planet."