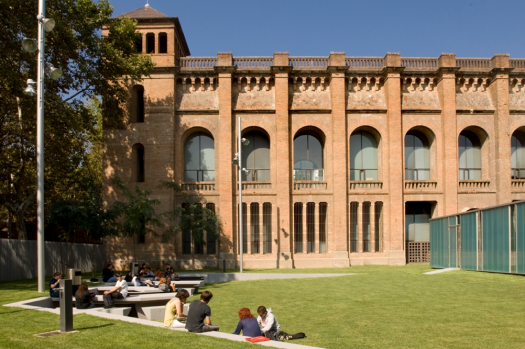 About 
UPF is a modern, high-quality public university that was founded in 1990. It focuses on the knowledge areas of the social sciences and humanities, communication and information technologies, and health and life sciences. It has 12,000 enrolled students in 22 undergraduate studies, 28 Masters (EHEA) and 9 PhD programmes. UPF welcomes more than 1,500 international mobility students per year, and 30% of their undergraduate students have done an exchange abroad. UPF ranks in the Times Higher Education ranking 2014 as the 1st Spanish university (165th worldwide and 75th in Europe) and 13th highest ranked (worldwide) among those under 50 years of age.
Location
Barcelona, Spain
Course information
Courses are filled by strict order of receipt of student enrolment requests. UPF recommends you have various alternative course options in case your first-choice course is filled. View Academic Information and select "Course offer" to see courses by faculty.
Academic calendar
Term 1: September - December
Term 2: January - March
Term 3: April - June
For exact dates, visit Academic Information and select "Academic Calendar." Each term consists of 10 weeks of classes and 2 weeks for the exams. Orientation days are planned to welcome exchange students at the beginning of each term. Attendance at these sessions is compulsory.
Language of instruction
Areas of study
Communication
Economic and Business Sciences
Health and Life Science
Humanities
Law
Political and Social Sciences
Translation and Interpretation
Polytechnic School