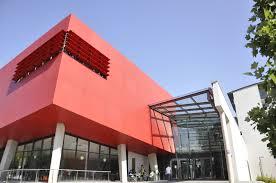 About
Munich University of Applied Sciences (MUAS) is the second-largest university of applied sciences in Germany and the largest in Bavaria. Located in the heart of a leading European business centre, MUAS affords students fantastic opportunities within a vibrant, cosmopolitan urban environment and world-class tourism destination.
Location
Munich, Germany
Course information
Munich University of Applied Science's courses in English list.
Accommodation information
Munich is a very popular city in Germany. Finding accommodation in Munich is difficult but not impossible. The majority of students here rely on private accommodation. Options include flat-sharing (approx. 400-600 € per month), private run residence halls (approx. 400-600€ per month), or single-apartments (600-800 € per month). Universities in Munich do not own residence halls and do not provide students with rooms, but give assistance in searching for accommodation. MUAS receives a limited amount of rooms from Studentenwerk that is allocated to exchange students.
Additional information
Academic calendar
Winter Semester: Beginning of October until mid-February
Summer Semester: Mid-March until the end of July
For exact dates, see the Academic Calendar. Orientation days for exchange students are held two weeks before the semester starts. 
Language of instruction