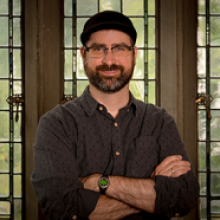 Brian MacDonald
Media Technician
CTET
Summary
Brian is responsible for providing professional quality media deliverables to facilitate the presentation needs of the RRU community and external clients. He supports all levels of photography and videography production which includes consultation, recording, production, processing and post-production. Brian services and supports complex and specialized events involving video conferencing and live stream broadcasts.
Experience
Brian has been producing videos since the early 90's and providing audio visual support for live events since 2000. His independent video projects have been presented at film festivals and art galleries internationally and he is a frequent member of the programming committee for the Victoria Film Festival.
Brian also enjoys bean-to-bar chocolate and the lindy hop.
Contact me