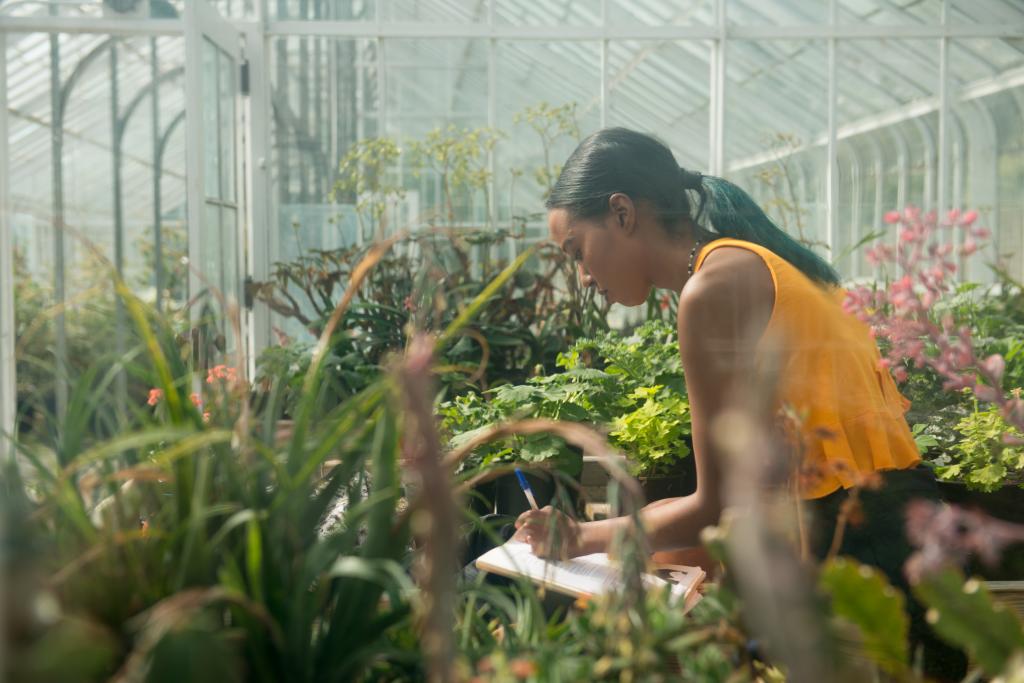 Benefits of working with a student 
When you hire a student from Royal Roads, you bring a person with new expertise and perspectives into your organization and open a door for a dedicated learner who is eager to make an impact. 
Engage with learners from a variety of sectors
Students at RRU focus on identifying and developing creative solutions across a range of sectors, including business, communication, tourism and hospitality, environment and sustainability, and more. 
Ways to work with a student
How to get started
What can you accomplish by working with a student?
At RRU, students hone effective skills to harness in practical and professional settings. Explore a few of the ways students could make an impact across a variety of sectors. 

Work with a student studying leadership.
Evaluating needs and divides to address homelessness in a small BC community 
Master's students in leadership studies often seek out challenges to tackle issues affecting today's complex global systems
As an example, an Indigenous master's student who specializes in supporting people experiencing homelessness may engage municipal staff to evaluate existing community needs and divides. Their internship may include collaborating with local Indigenous families to produce a community strategic plan for homelessness, an intra- and inter-community plan to launch an Indigenous community centre or to re-imagine an intercultural and non-denominational youth centre.

Work with student studying business.
Developing strategies to retain customer-facing employees
At RRU, master's students studying business bring years of experience in, and out of the classroom. They apply their research interests to the "real world" and focus their research on a specific business question or challenge.
As an example, a student in the Master of Global Management program who specializes in human resources may explore research topics related to emerging retention practices.
They may provide their host employer with valuable strategies to retain customer-facing workers, develop incentive programs for tenured staff and establish new practices for promoting high-achieving employees.

Work with a student studying climate and environmental sustainability.
Aligning existing environmental policies with emerging practices
Students studying climate action and sustainability bring experience and forward-thinking innovations for various projects, strategies and policies 
As an example, a student from the Master of Arts in Climate Action and Leadership program may bring their knowledge of emerging climate action policies to a municipal community interested in aligning their existing processes with emerging practices.
Drawing on professional experience in not-for-profit work, the student may help their host employer overcome common barriers to compete with larger, well-known climate associations.