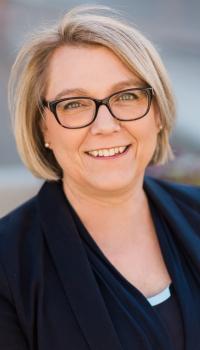 Effective January 1, 2021, Dr. Veronica Thompson joins Royal Roads as vice-president academic and provost. Thompson has served in a variety of academic and administrative positions at the University of Calgary, Mount Royal College, Red Deer College and Athabasca University, which she joined in 2003. She was dean of the Faculty of Humanities and Social Sciences (FHSS) and associate professor of English at Athabasca University, where she also held the role of chair of the Centre for Language and Literature. Thompson has led a number of initiatives at Athabasca University including internal restructuring, and the development of the faculty's inaugural strategic plan, and has contributed to strategic institutional initiatives including MSCHE accreditation and Strategic Enrolment Management.
Thompson holds a Ph.D. in English from the University of Queensland (2002) and attended the University of Calgary where she completed a Master of Arts in English (1991) and a Bachelor of Arts in English (1985). Her doctoral research examined the intersections of postcolonial and feminist theories with a focus on maternity and imperialism in Canadian and Australian settler literature; her master's research explored postcolonial discourses in South African literature. Her current research interest is in representations of terrorism in postcolonial writing, and she is a founding member of the Challenging Precarity Research Network.
Reporting to the President, the Vice-President Academic and Provost serves as an executive member of the university and is its senior academic officer. The VPA has lead responsibility for the development and implementation of academic programs, academic and student support services, academic quality assurance, faculty appointments and faculty relations, and academic administrative appointments.
The VPA provides leadership to the following areas:
Faculty of Social and Applied Sciences
Faculty of Management