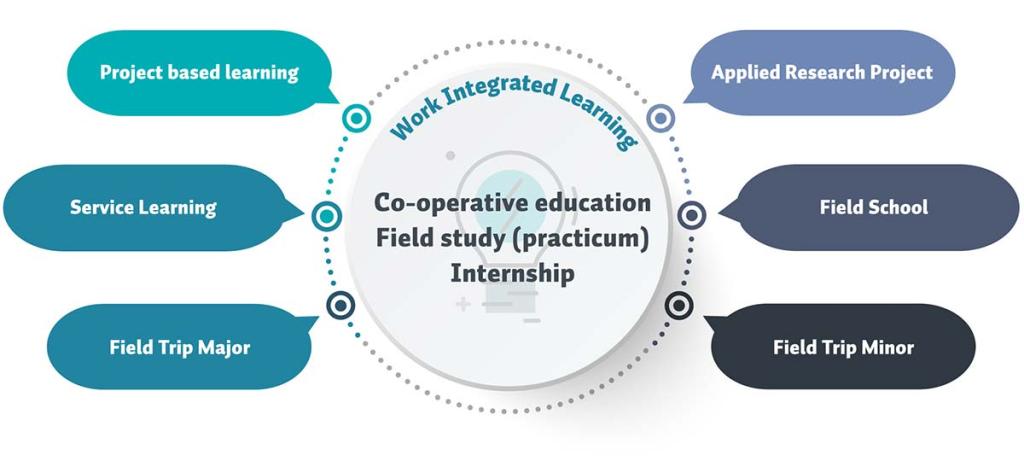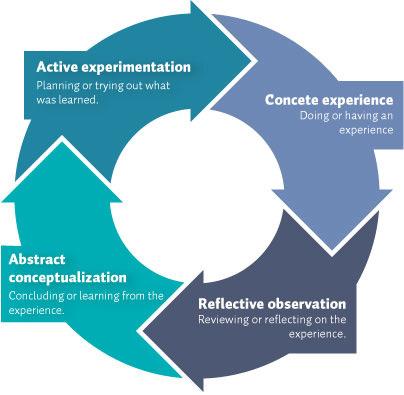 Kolb's Experiential Learning Theory is one of many theories that support the hands-on approach to experiential education. The theory is introduced here as one way to introduce the different stages of experiential learning.   
ELT relies on the belief that students learn from doing and that they fall on a continuum of four distinct learning styles. Students engaged in the four-stage cycle of ELT may begin their journey at any stage, then progress through each stage to complete the cycle. 
It can be argued that the cycle of ELT is not set, but, instead, individual learners may experience stages differently depending on their experiences and the course delivery, teachings, and learning.
Explore the pedagogical framework and personal learning styles of experiential learning on Institute for Experiential Learning.
Two categories of experiential learning
Experiential Learning resources
Have a question?
Contact Career Learning & Development.