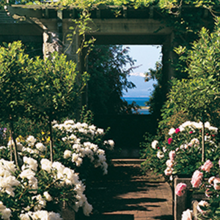 Karen Schmaltz
Student
Doctor of Social Sciences
Karen Schmaltz is a seasoned health care leader with more than 30 years as a registered nurse in the Canadian and American healthcare systems. In her current role, Schmaltz advances patient care through workforce strategies with Alberta Health Services, Canada's first and largest province wide, fully integrated health care system. Previously, Schmaltz directed the clinical operations of an acute care hospital on the Hawaiian island of Oahu and taught in the Nursing Executive Leadership graduate program at the University of Hawaii. Schmaltz has gained experience and expertise in acute and primary care operations, leadership, health care quality and safety, physician/nursing education, critical/emergency care, clinical information systems, healthcare finance, and advanced education instruction.
Schmaltz holds an Executive Education certificate from the University of Alberta (2017), a Master of Science in Nursing Executive Leadership from the University of Hawaii (2011), a Bachelor of Science in Nursing from the University of Alberta (1989), and a Diploma in Nursing from the Misericordia School of Nursing (1985).
In her doctoral studies, Schmaltz is interested in large system transformation through the creation, empowerment and encouragement of the entrepreneurial spirit within an organization (intrapreneurship).