Career management competencies are learned skills that must be are honed over time, through experience and practice.  By engaging in career development learnings, you better understand your skills, goals, and values, empowering you to represent yourself effectively to employers.  You become the agent in your career trajectory. 
By investing in your career self-efficacy, you will become a confident and competent career manager.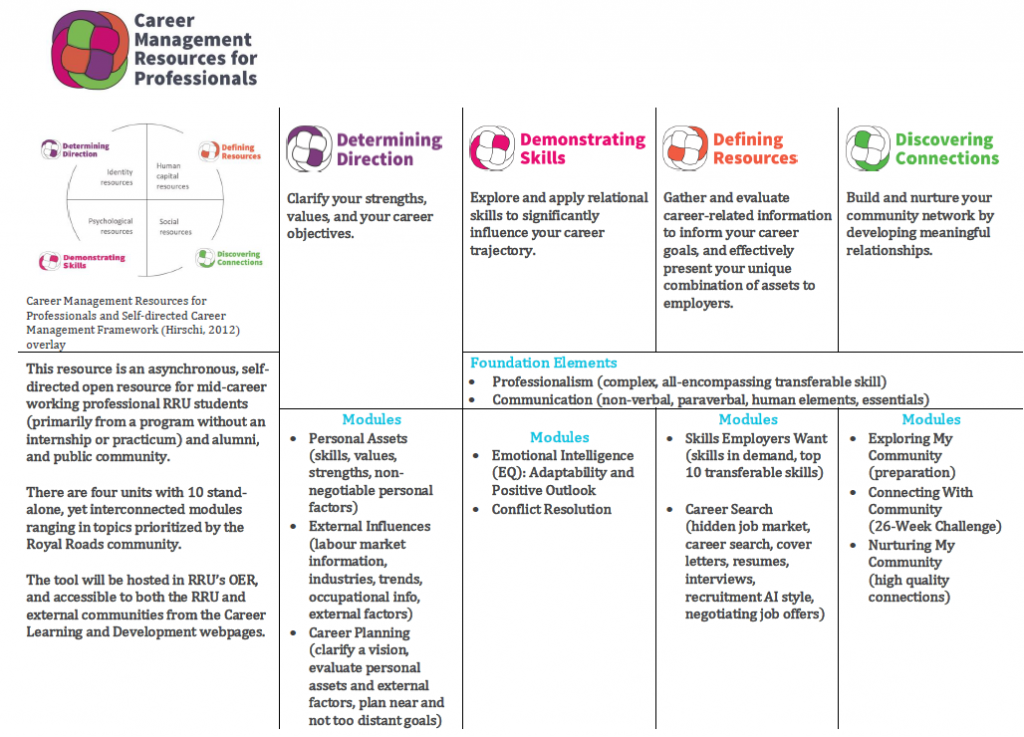 The Career Management Resource for Professionals
The Career Management Resource for Professionals (CMRP) is an asynchronous self-directed open resource for mid-career working professionals. The course framework offers four units with 10 stand-alone yet interconnected modules. 
The CMRP provides the opportunity to explore your deeper interests and values, assess your skills and accomplishments, and develop career tools to fully present your value proposition to employers.  As part of this process, you are encouraged to utilize the Personal Assets Inventory workbook.  This workbook was developed as a transportable structured tool to jot notes on as you move throughout your day; consider printing the document to use as a right-brain activity that pulls on your creative, intuitive skills.