Royal Roads University's response to COVID-19
Royal Roads University has a four-step plan in place for a gradual and steady return to campus. This plan ensures the best and safest experience for students, staff, faculty and the community as we all adjust to a post-pandemic world.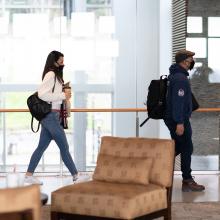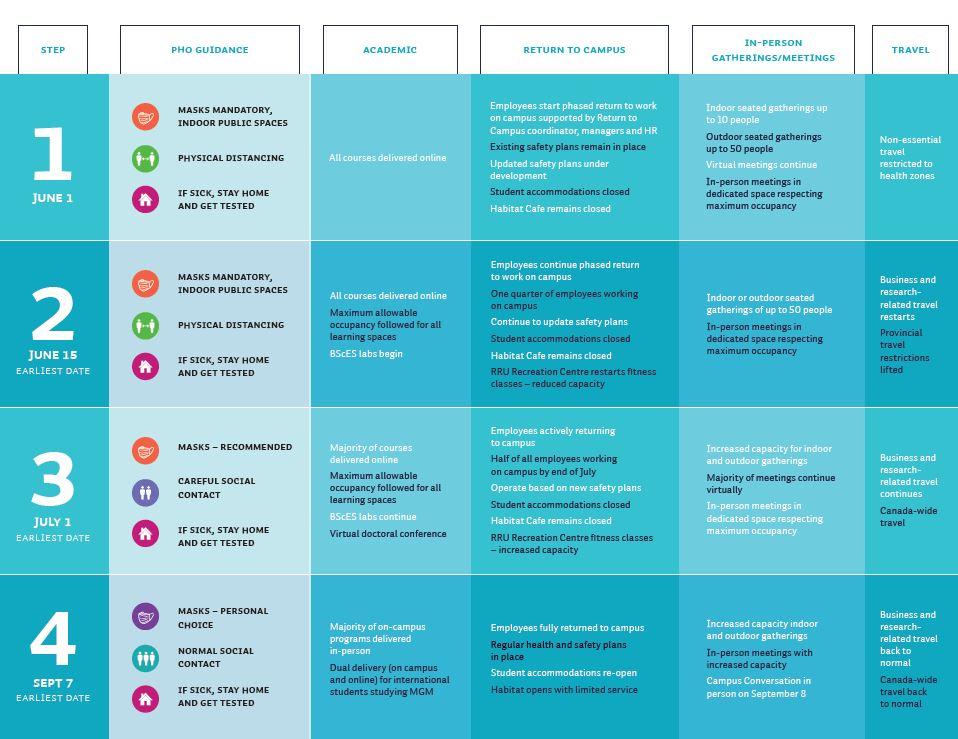 Watch the June 11, 2021 video with President Philip Steenkamp about returning to campus:
Please check this page for the most up-to-date information as we adapt and adjust to public health orders and provincial guidelines for re-opening.
Latest news
Read the latest Royal Roads news related to COVID-19.
Information sources
Getting information about COVID-19 from reliable sources is essential:
Phone lines
Contact us
Email us or phone 250.391.2511 if you have questions about any Royal Roads program or event changes related to COVID-19.
Email Student Services if you're an international student coming to Canada and you need help.