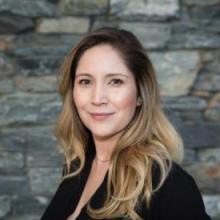 Lori Simcox
Lieutenant Governor in Council appointee
Board of Governors
Lori Simcox, a member of the Tr'ondëk Hwëch'in First Nation, is a Certified Management Consultant (CMC) with the Canadian Association of Management Consultants. As an independent consultant, Simcox has led several consulting projects for the federal government and worked on projects for small business. She works as an internal management consultant in several sectors for the Economic Development Department of the Tsleil-Waututh First Nation.
She sat on the technical working board for the Four Host First Nation's Olympic Secretariat and is treasurer of the executive board for the Aboriginal Tourism Association of BC. She also serves on the board of Northern Vision Development and volunteered with Startup Canada.
Simcox was involved in the development of Takaya Tours Inc., an award-winning tourism business, and has taught Aboriginal tourism at the Canadian Tourism College in Vancouver. She is chief executive officer for Spal General Constructors Inc. and provided support for Takaya Developments, a real estate development company. She is also co-owner of Unity Clothing Inc.
Simcox holds a Bachelor of Business Administration from Simon Fraser University and a Master of Business Administration from Royal Roads.